International

currency transfers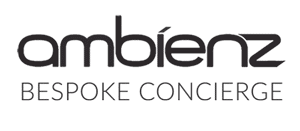 Ambienz Bespoke Concierge
Register below for assistance with your Foreign Tax Clearance and currency transfers to save on the exchange rates.
Send and Save
Whether you are looking to do a large one-off transaction like buying your dream holiday home or simply need to make more regular smaller transfers, Currency Partners offers a "Best Rate Guarantee" and can assist our clients with preferential bank-beating exchange rates so your money goes further.
Benefits and Services
Register below and benefit from:
"Best Price Guarantee" – we will guarantee to beat any live comparative quote
All-inclusive exchange rates – the exchange rate you are quoted is all you pay (there are no additional costs, fees or commissions)
Faster transaction times with next day clearances
Save on costly bank charges and transaction fees
Hold foreign currency on account as long as you like
Registration is free, only takes about 3-5 minutes and places you under no obligation afterward.
Contact details

About you

Your requirements
Success.
Thank you for registering with Currency Partners.
You will receive an email confirmation from us shortly requesting copies of your KYC/FICA documentation in line with our AML, regulatory and compliance requirements in order to complete your registration process. Alternatively, you can email the following documentation to our Client Services Team:
A recent Proof of Address (not older than 3 months) AND
Copy of Certified Green ID Book (required for South African Residents) or
Copy of your Passport (required for Non- South African Residents and other Foreign Nationals)
We may make use of a third party verification service to assist us with the compliance requirements.
Please don't hesitate to contact us by email on or call our Client Services Team on 086 0022 007, should you have any questions, require assistance or more information.