Weekly forex update – 21 February is the other DAY ZERO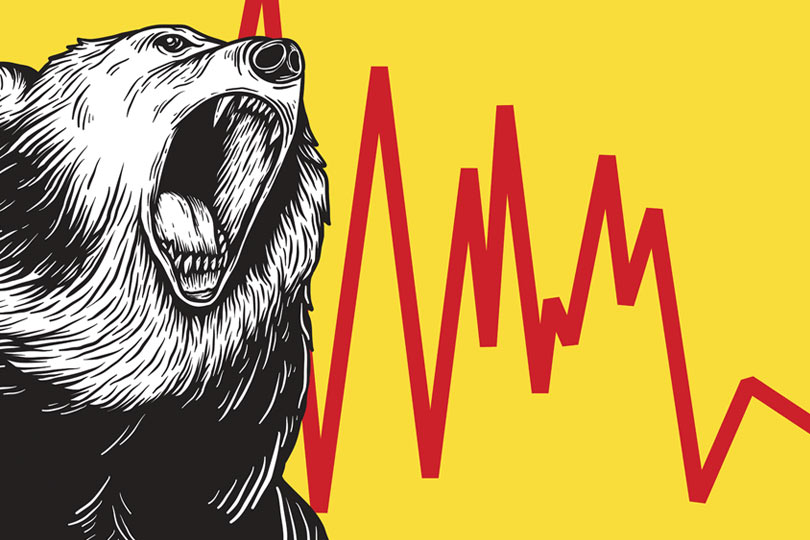 26 January 2018
What we know
21 February is the other DAY ZERO
While Helen Zille scurries around Cape Town urging residents to save every drop, Cyril Ramaphosa is doing some scurrying of his own, leading Team SA in Davos in a desperate bid to convince the world, ratings agencies and investors to keep the money taps flowing. As evidence of his intent, we saw a fresh Eskom board being appointed last weekend coupled by an accelerated purge of Gupta cronies; Anoj Singh and Prish Govender. While the parliamentary hearings into Eskom continue, the High Court has given Brian Molefe 10 days to hand back the"pension" pay-out he received when he waltzed out of Megawatt Park. Let's hope he spent it all at once! Ramaphosa certainly has some short-term results (and scalps) to parade at Davos, however his show of might is less convincing while being shadowed by Gupta half-wits, Malusi Gigaba and Maite Nkoana-Mashabane.
Our attention is now squarely focused on two key speeches, SONA (9 Feb) and the budget (21 Feb). Malusi is confident SA will avoid the chop from Moody's but concedes that South Africans will "feel the pain of a tough budget".
Looking abroad – The USD is taking a serious beating following the disappointing inflation and job numbers which ignited last week's sell-off. The ZAR powered below the R12 handle to the greenback. In Europe the ECB kept rates at 0%, all the while keeping QE options open "until September and possibly beyond if needed". Like his central bank peers across the pond, Draghi is seeking the elusive inflation needed to raise rates and turn off the printing presses.
What others are saying
22 January 2018 
RMB Global Markets Daily Report
"Our view remains that the dollar move has been overdone and that a bounce over the next few weeks/months is going to act as a constraint for the rand and this week could even see a turnaround."
The Conversation Article | Why it's taken so long to prosecute state capture cases in South Africa
"… South Africa's political climate, particularly in the last two years, has not been conducive to pursue those involved in allegations of state capture. This seems to have changed with a new president, Cyril Ramaphosa, at the helm of the governing African National Congress…" Politics and society editor Thabo Leshilo
23 January 2018
Investec
"We maintain that one of the best options for Eskom at this stage is a break-up of the company where generation and distribution are separated, and where portions of the SOE are partially listed in a bid to raise much needed capital…the chances are high that 2018 will be the year of the final downgrade to junk to cement SA's status as a sub-investment grade country…and the most likely scenario is still that Zuma is removed from office sooner rather than later."
24 January 2018
BIZ NEWS | The Daily Insider
"Optimistic stockbrokers describe the rebound from lengthy decline as a relief rally. The more cynical write it off as a dead cat bounce – what happens to a feline colliding with the pavement after falling from a high building…In Davos the mood is less exuberant. The IMF downgraded SA's economic growth projections and when asked, the chief economist saw no reason to change that gloomy outlook. Ditto PWC's chairman Bob Moritz who told me last night that global CEOs are taking a wait-and-see attitude to all of Africa, SA included." Read More here
Bloomberg | article
"Investors are loving us at the moment," said Phillip Pearce, a trader at Treasury One Ltd in Johannesburg…The dollar is taking a pounding and global markets are still on the hunt for yield. There's not a lot of risk going now. South Africa seems like a good bet…The rand could appreciate to as low as 11.50 per dollar if Zuma is removed from office, Pearce said.
Times Live | article
IMF Lagarde, who met with Ramaposa at Davos and described their discussion as "fruitful", said in a statement: "We concurred that long-standing structural challenges continue to weigh on growth in South Africa. We consequently agreed that bold and timely reforms are needed to create an environment conducive to job creation and less inequality."
News 24 Article | With Zuma's job on the line, he might not afford to pay for appeal – UDM, Cope
According to the article "…opposition parties the UDM and Cope are worried that he will not have the money to pay for his state capture court appeal…The parties have filed a security for costs application, demanding that Zuma pay R1m upfront before the appeal can be heard."
More from Times Live | Ouch! Read some of Gordhan's zingers to Singh at #EskomInquiry
"Of course you must take accountability. There have been downgrades on your watch. There's a liquidity problem on your watch. You've been part of bringing Eskom down to its knees. The biggest utility on the African continent. The fifth' what' fourth or fifth-biggest in the world. You've been part of the team that brought it to its knees."
25 January 2018
Daily Maverick – Analysis: For South Africa to have a future, Zuma must be prosecuted
"It is tempting to argue that any deal to get Zuma out of office quickly is worth it. Anyone who follows the economy will understand that. For the ANC it is important to get him out quickly to clean the slate and have a strong chance of winning the 2019 elections (and attempting to retain Gauteng)."
Global Markets Daily: Dollar weakness is the big story
"SA factors are having a positive influence but, make no mistake, the big story is the weakness in the dollar. Mostly that just means we should focus on EUR/USD but note that generalised dollar weakness is being seen across the board, with GBP/USD being the real standout move."
What we think
Okay, we're calling it!  Whereas before we thought that the ZAR was getting close to being priced for perfection, we now believe that we are at that point.  While the best outcomes (politically, economically and, for Western Capers, meteorologically) may yet come to pass, we are now trading at levels where many commentators see significant technical support in place – most feel 11.70-11.80 should prove difficult to break below.
With suggestions that Cyril may be a "lame-duck" in the event of Zuma presenting the SoNA and Gigaba already bracing South Africans for pain, there is plenty of uncertainty in the weeks and months ahead.  And should the political landscape and budget turn out to be more favourable than even the most optimistic hopes, the cold, harsh reality is that any economic recovery is going to a slow, challenging process.
One note to our clients:  a fair portion of recent ZAR strength has been against (and due to) USD weakness, as that economy struggles to see (healthy) inflation coming through, with prospects for significant rate hikes becoming less likely in the near-term.  With this in mind, a further USD slide could translate into a lower ZAR.USD rate, despite the ZAR standing still or weakening against other currencies.
---
Have a great weekend!