Eyes On Moody's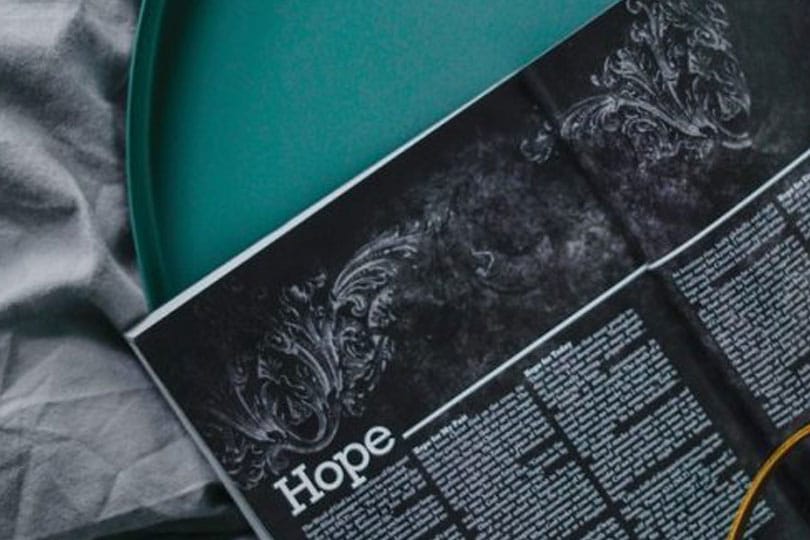 What we know
This week has largely been a waiting game focused almost exclusively on Moody's decision this evening. While we have spent a fair bit of time agonizing over the outcome, we have been unable, like most economists and commentators, to reach a high-conviction decision. Either way; however, we do believe we will avoid a downgrade, while having our ratings outlook changed to negative. We believe this outcome would be ZAR positive.
The other main domestic point of interest was the MPC decision yesterday – we'd suggest that this was one of the less interesting rate announcements of late, given the overwhelming consensus that rates would remain unchanged while the economy remains in something of a holding pattern. As such, there was no market response of note.
Globally, the focus was on Brexit which has incredibly managed to become ever more farcical (and amusing). Thankfully there appears to be the start of an end in sight, although we have of course said this many times before! It will also be interesting to see the post-deal wheeling and dealing, especially as it relates to the PM succession process. The Pound was surprisingly resilient for the first part of the week, before Wednesday's votes finally saw it succumb to trade 1.8% weaker at the time of writing.
What others say
25 March 2019
Daily Maverick – Up. Down. Is There Any Remaining Case For Diversification Into Crypto Assets? Surprisingly, There May Be.
"…the notion is backed up by a future industry that lies much deeper than the mining of a scarce digital commodity or the simple transmission of linked funds over the internet sans the supervision of an intermediary…"

"…a large portion of the world doesn't have a trusted banking system or tradeable fiat currency, where crypto assets can play a significant role."
MoneyWeb – Naspers Euro Listing To Help SA Asset Managers
"They have a multitude that are concentrated on food delivery and online retail under their South African listing under Naspers. So they are moving everything across to Amsterdam, except for Takelot.com and the printing business…"

"…market on Naspers will come down a little, which will help South African asset managers because they are always very cautious to take the full index weighting in Naspers, because it is simply so big."
26 March 2019

Nedbank CIB Market Commentary
"The new week got underway with the rand trading marginally above the 14.50 level. Thereafter, the local unit encountered sustained support to trade steadily firmer for most of the session, touching a best level of 14.2750 on the day."

"…the rand benefited from an improved outlook for risk, although the extent of these gains did not reach last week's post-FOMC best levels. The Minerals Council warns of job shedding in the mining sector due to the Eskom tariff hikes. This morning, Eskom has warned that the situation could deteriorate at short notice."
MoneyWeb – Economists Split On SA Avoiding Moody's Negative Cut
"Half the participants in a Bloomberg survey expect it to maintain a stable outlook on its local- and foreign-currency debt, with the remainder predicting a reduction to negative…"

"I'm actually surprised that they've spared us this long," said Lullu Krugel, the chief economist at PwC. "My call is that it is time. If I were them, I would pull the trigger…"
27 March 2019
Reuters – May's Offer To Quit Fails To Break Britain's Brexit Stalemate
"May failed to sway hard-line opponents of her European Union divorce deal on Wednesday with an offer to quit, but parliament's bid to agree an alternative fell short, leaving the Brexit process as deadlocked as ever."
Fin24 – Reserve Bank Keeps Repo Rate Unchanged At 6.75% In Unanimous Decision
"The SA Reserve Bank's monetary policy committee has kept the repo rate unchanged at 6.75% in a unanimous decision. The announcement was made by the central bank's governor Lesetja Kganyago at a media briefing in Pretoria on Thursday afternoon."
28 March 2019
Investec Morning Reports
"…this is EM currency behaviour typically witnessed towards the end of a global business cycle, acute distress is only expected to manifest in 2020 and so this holds the potential to blow-over quickly."

"However, ahead of the SARB decision this afternoon, the Moodys decision tomorrow, all the data that is scheduled for release and of course the elections in May, investors will find it difficult to build up a substantial short USD-ZAR positions at this time."
IOL – Ramaphosa To Launch SA SME Fund In Johannesburg
"The BLSA campaign supports government efforts to broaden economic participation and dilute the concentration of the South African economy in which a relatively small number of enterprises dominate all levels of supply chains and limit choices for consumers."
29 March 2019
RMB Global Markets Research
"Speculation is rife as to whether SA's deteriorating metrics will force the rating agency's hand with some South Africans perhaps feeling that it would be just punishment for years of imprudent spending, particularly at state-owned enterprises.

Yet, despite the recent escalation of risks to South Africa's growth and fiscal outlook, we don't think that Moody's will alter South Africa's rating or the outlook attached to the rating when it meets today. While we are confident that Moody's will not amend the rating, there is a 30% chance that the outlook will be changed, indicating a lack of faith in Eskom's ability to resolve its financial and operational crises."
Fin24 – Moody's: 5 Economists On Why Load Shedding May Trip Up SA's Credit Rating
"Moody's currently has SA's credit rating at Baa3, the last rung of investment grade, with a stable outlook. Rival ratings agencies Fitch and S&P both downgraded SA to sub-investment grade, commonly known as junk status, in 2017."

"…developments at debt-laden power utility Eskom and the unreliability of electricity supply have dampened past hopes of avoiding a downgrade."
What we think
Last week we wrote that "This week has put a real damper on our hopes for a ZAR rally. Having seen the ZAR spend most of March in the 14.10-14.60 range, the extent to which this week's rally was snuffed out suggests that the 14.00's are here to stay for some time. Furthermore, the very real concerns about the impact Eskom's problems may have on the economy are a potential game-changer. Exacerbating this is the fact that we simply don't know how long and to what extent this continues. Finally, whereas we previously were doubtful of a Moody's downgrade next week, the current state of affairs may just force them into such a move."
Well here we are and we'll keep it simple, with our view for the following 3 scenarios for next week:
No downgrade or change to outlook: ZAR rallies, with the first target being 14.20, followed by 14.00;
No downgrade, outlook to negative: ZAR rallies, with an expected range of 14.20 – 14.50;
Downgrade: ZAR sells off, with a first target 15.00; overshoot could re-test September's high of 15.70, before recovering somewhat.
Let's hope for some good news tonight…
---
Have a great weekend!