A Cautious Christmas?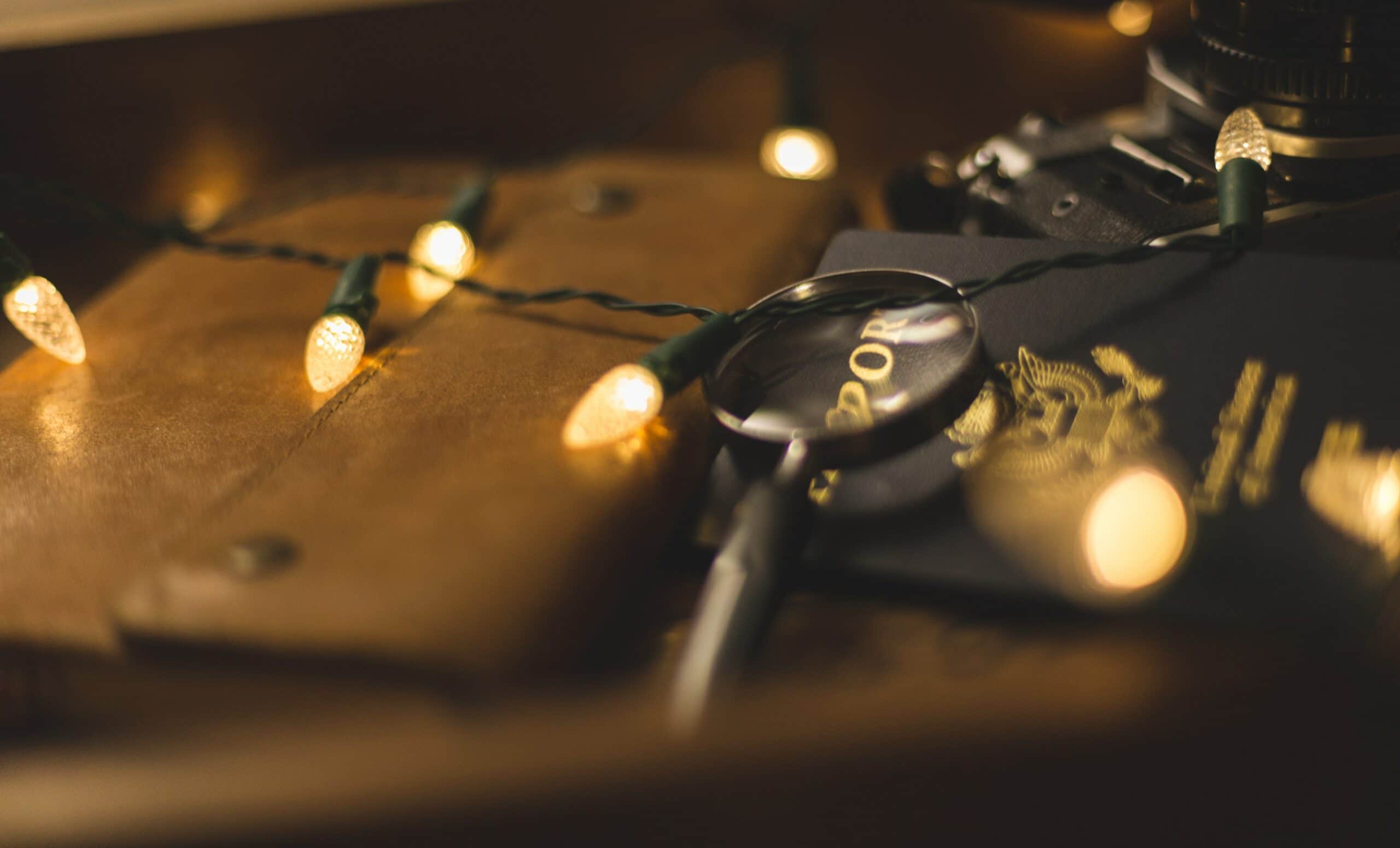 What we know
Towards the end of last week we started raising concerns that market participants were possibly becoming complacent regarding the ZAR outlook, similar to what was experienced at the start of the year when we traded between 11.50 – 12.00 against the USD.  This concern was heightened on Tuesday, when we saw only a short-lived ZAR rally in response to the better than expected GDP numbers.  Shortly after touching 13.54, a sell-off began, suggesting to us that  the ZAR's recent rally was possibly at a stage where it was being "priced for perfection".
Indeed, the sell-off of the past few days does bring to mind the analogy of a loaded spring, whereby a sudden build-up of negative factors forced an unwind of recent gains.
These factors include:
Concerns around Eskom, both in terms of the size of a likely bail-out, as well around the impact that the newly implemented load-shedding may have on growth prospects,
A slightly worse than expected current-account deficit
Uncertainty relating to the outcome of next week's UK parliamentary vote on the draft Brexit agreement,
Worries about if, and to what extent, the extradition of the Huawei CFO from Canada to the USA, will impact US-China relations and the current trade war between the two, and
A global sell-off of equity markets, US treasuries and commodities
Although a poor Non-Farm Payroll number out of the USA has allowed a late Friday afternoon rally in the ZAR, back to 13.95 at the time of writing (from Thursday evening's worst levels of 14.21), overall it was a losing week during which we under performed our major emerging market peers.
What others say
03 December 2018
MoneyWeb – Petrol Price To Plunge By R1.84/l
"The department of energy said on Sunday that both the 93- and 95-octane grades of petrol will fall by R1.84/l at midnight on 3 December, while the price of diesel will drop by R1.45/l for 0.05% sulphur content and by R1.47/l for 0.005% sulphur content."
04 December 2018
EWN – Rand Gains Ahead Of GDP Data
"The Rand rose early on Tuesday ahead of economic growth data release for the third quarter ended September, amid renewed demand for risk assets as the United States and China agreed to a temporary trade war truce."
Bloomberg – Tariff Man's Trade War Will Claim Innocent Victims
"It's also makes little sense for Trump to brag about the tax revenue his tariffs are creating, when his own tax cuts have increased the deficit by enormous amounts. So far the tariffs have raised a few billion in revenue, while the tax cuts are expected to cost about $100 billion every year."
05 December 2018
Reuters – South Africa's Rand Slightly Firmer, Stocks Fall
"South Africa's Rand firmed on Wednesday, regaining some of the ground it lost overnight as concerns of a recession in the United States wobbled the dollar."
06 December 2018

Bloomberg – Eskom's Looming 'Death Spiral' Menaces South African Economy
"With elections about six months away, there's likely to be little help from the state. On Dec. 1, Finance Minister Tito Mboweni said the government can't afford any more bailouts and urged Eskom to go back to the bond market.

Earlier this year, Public Enterprises Minister Pravin Gordhan intervened when a management plan not to increase pay sparked protests, boosting recurrent costs. Eskom will propose that the government absorb R100 billion in debt, Sanchay Singla, a money manager at Legal & General who attending a meeting with the company, said.

Gordhan today said government will provide information on how Eskom's debt will be tackled early next year."
What we think
Last week we wrote that "looking to the week ahead, we're widening our range slightly to 13.60–14.00.  Although we remain bullish that the ZAR could remain in the 13.00's for the foreseeable future, we may be seeing recent momentum start to slow somewhat, as well as some complacency starting to creep in to the ZAR outlook, especially when one considers how poor recent economic data has seemingly been ignored.  While still favouring a retest of 13.60, touching mid-week's highs of just under 14.00 cannot be ruled out."
We've ended the week in an essentially "as you were" scenario.  We will maintain a neutral view as long as we remain in a 13.60 – 14.00 trading range, but given the jitters seen this week, we believe that we are now more susceptible to possible weakness.  There is no doubt that, unless the USA-China issue rears its ahead again (one way or the other), the major event for next week will be Tuesday's Brexit vote.  In our mind this certainly does favour a cautious approach, at the very least until the result of the vote is known.
As such our range for the week ahead stays at 13.60 – 14.00, with a retest of 14.20 likely, should we break to the upside of this range.
---
Have a great weekend!